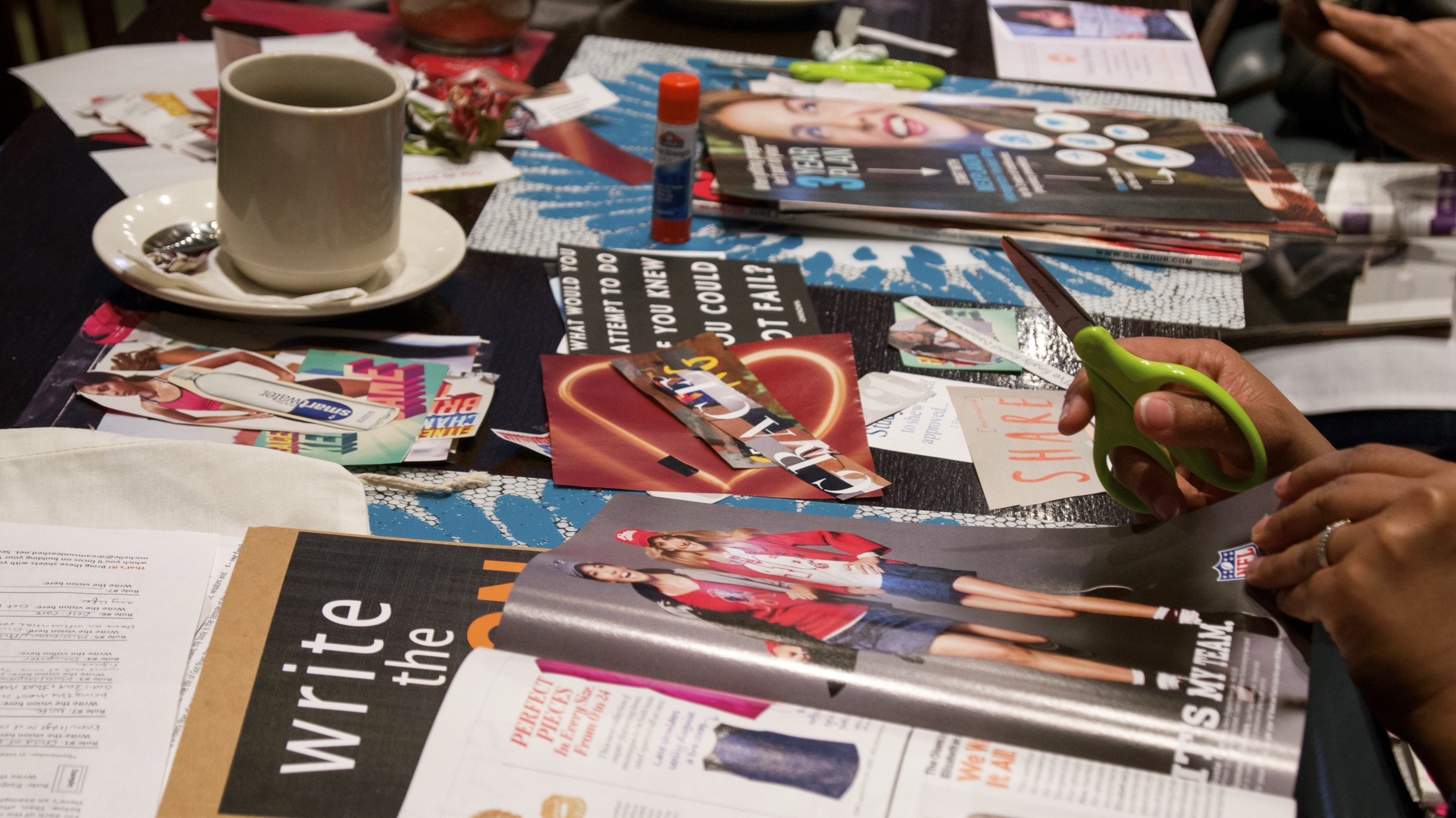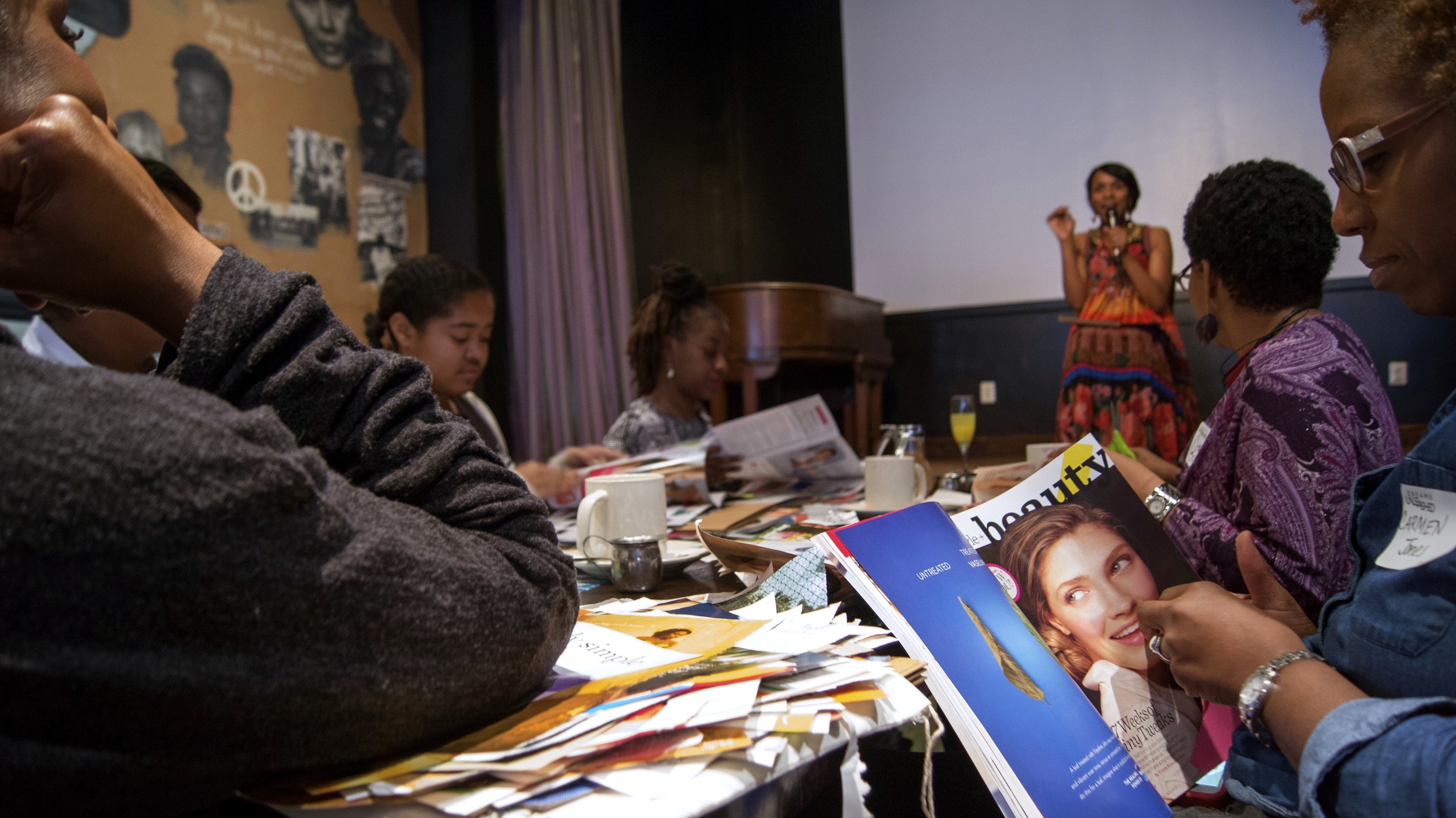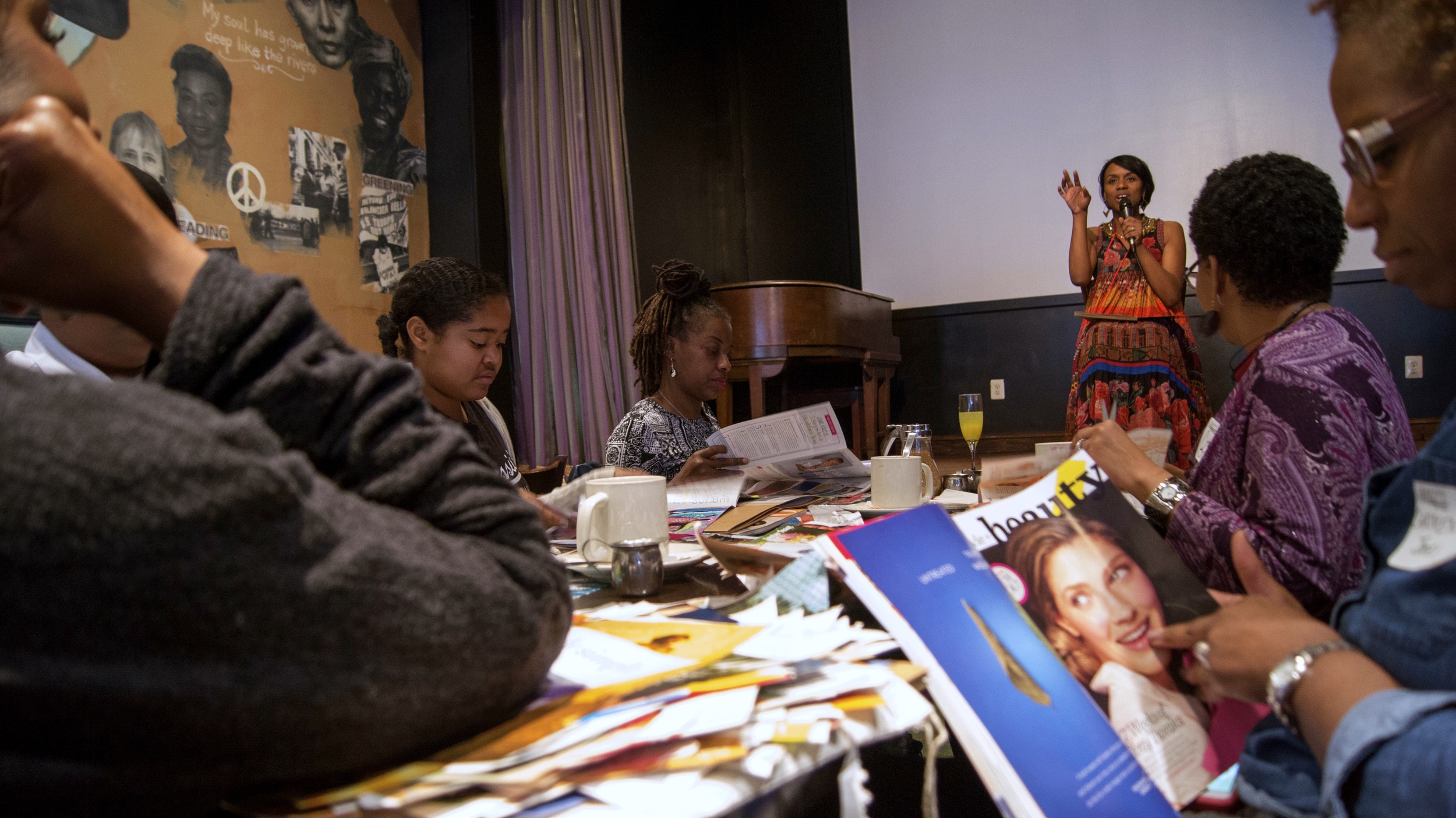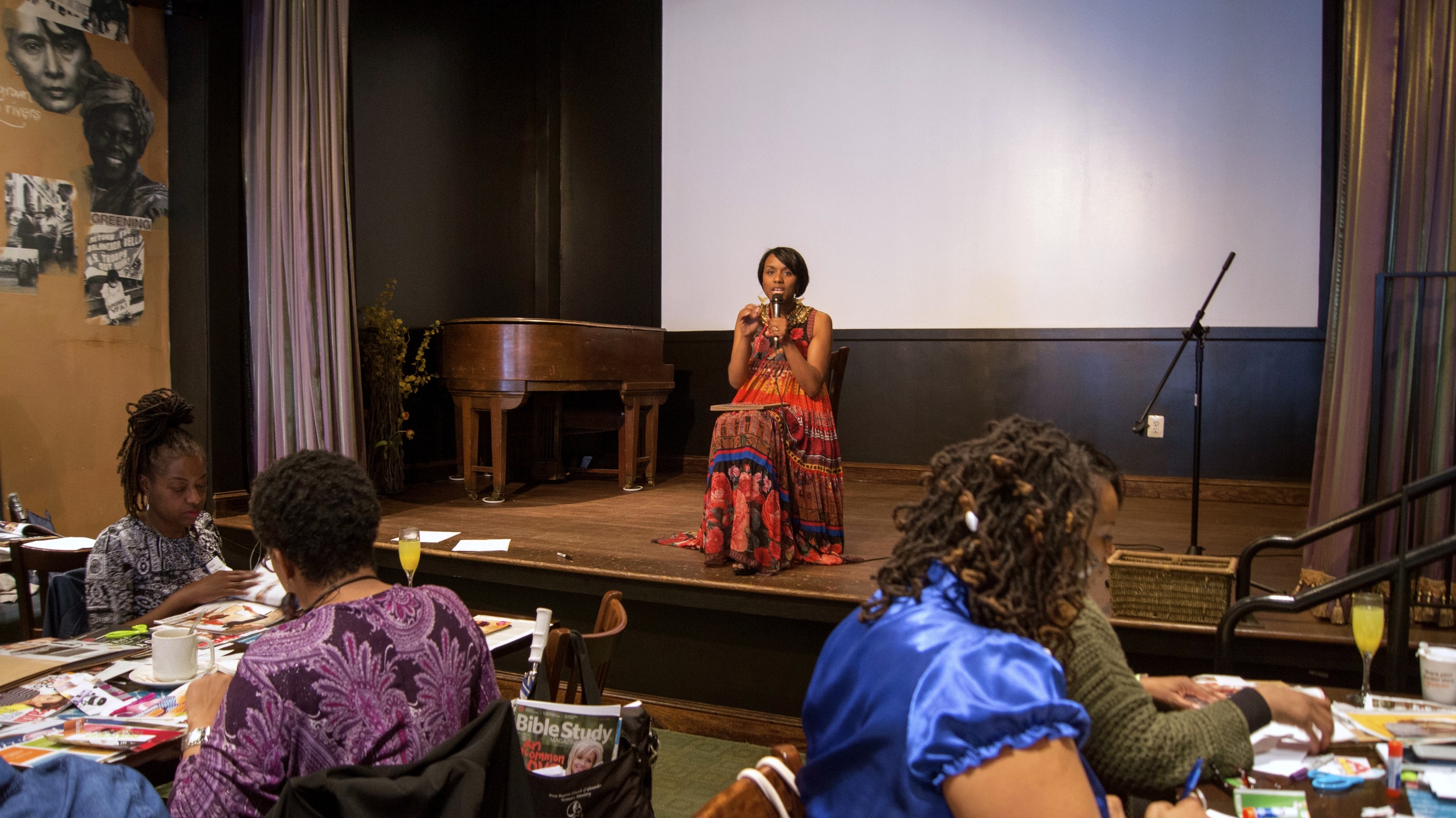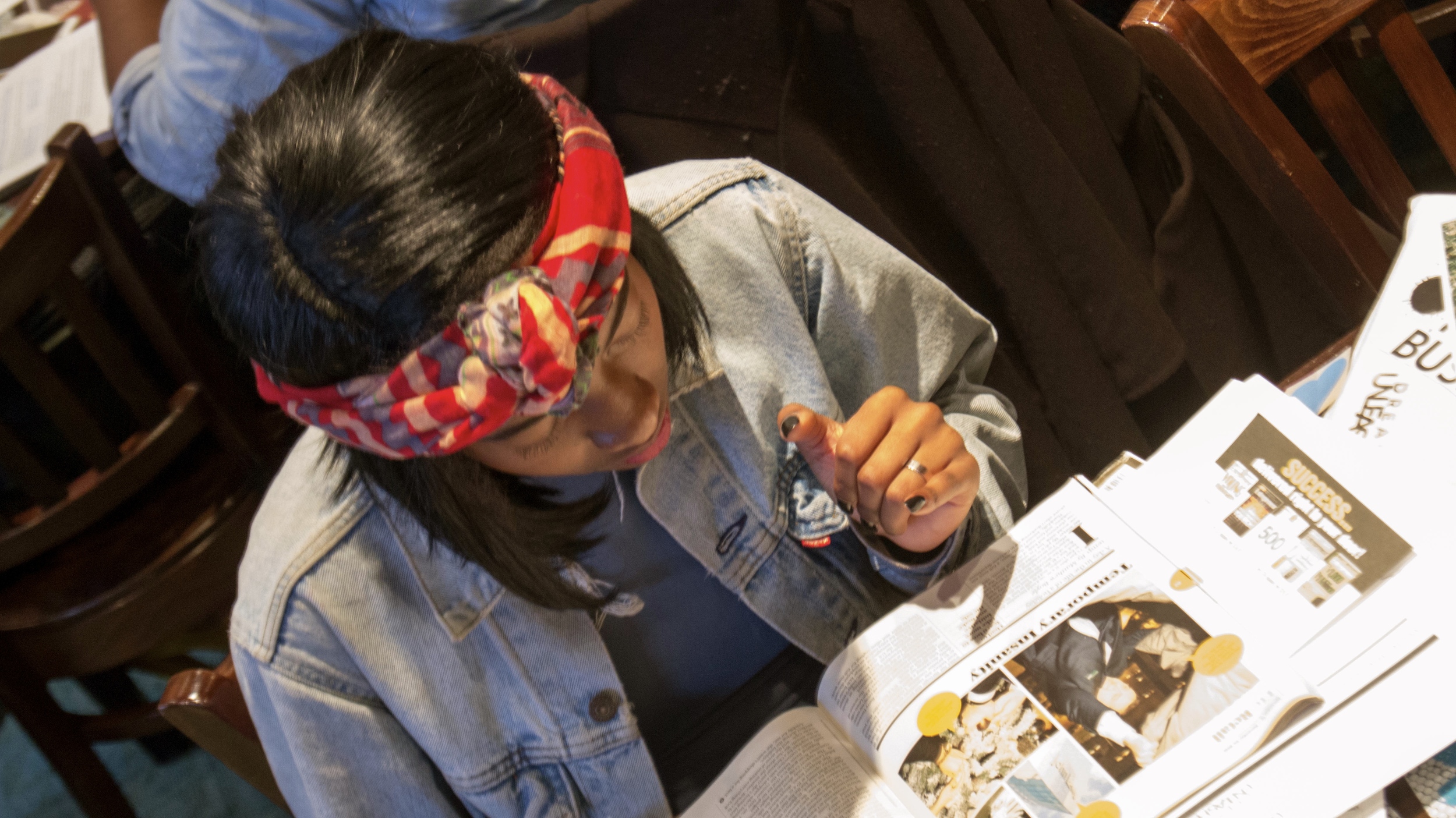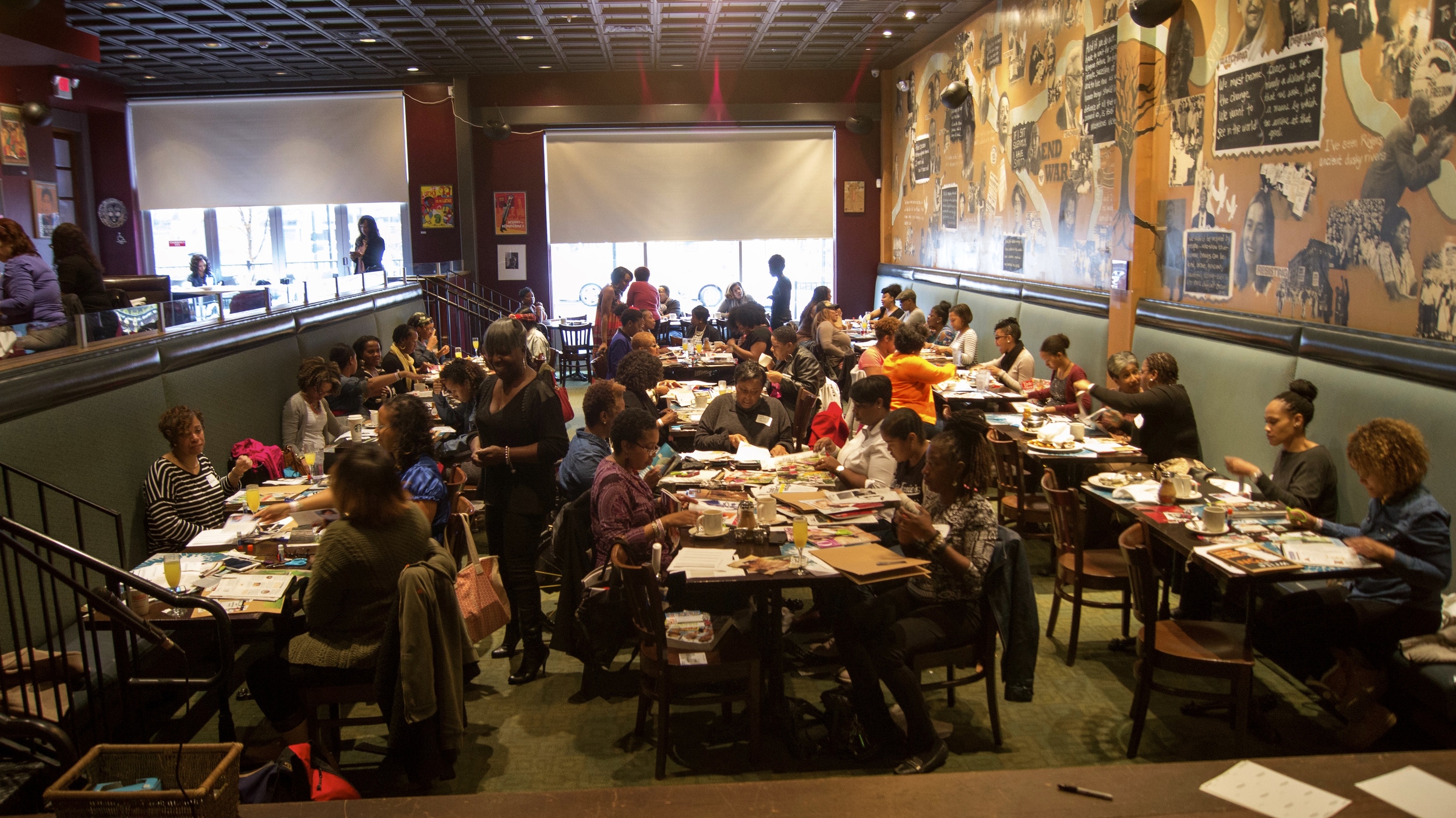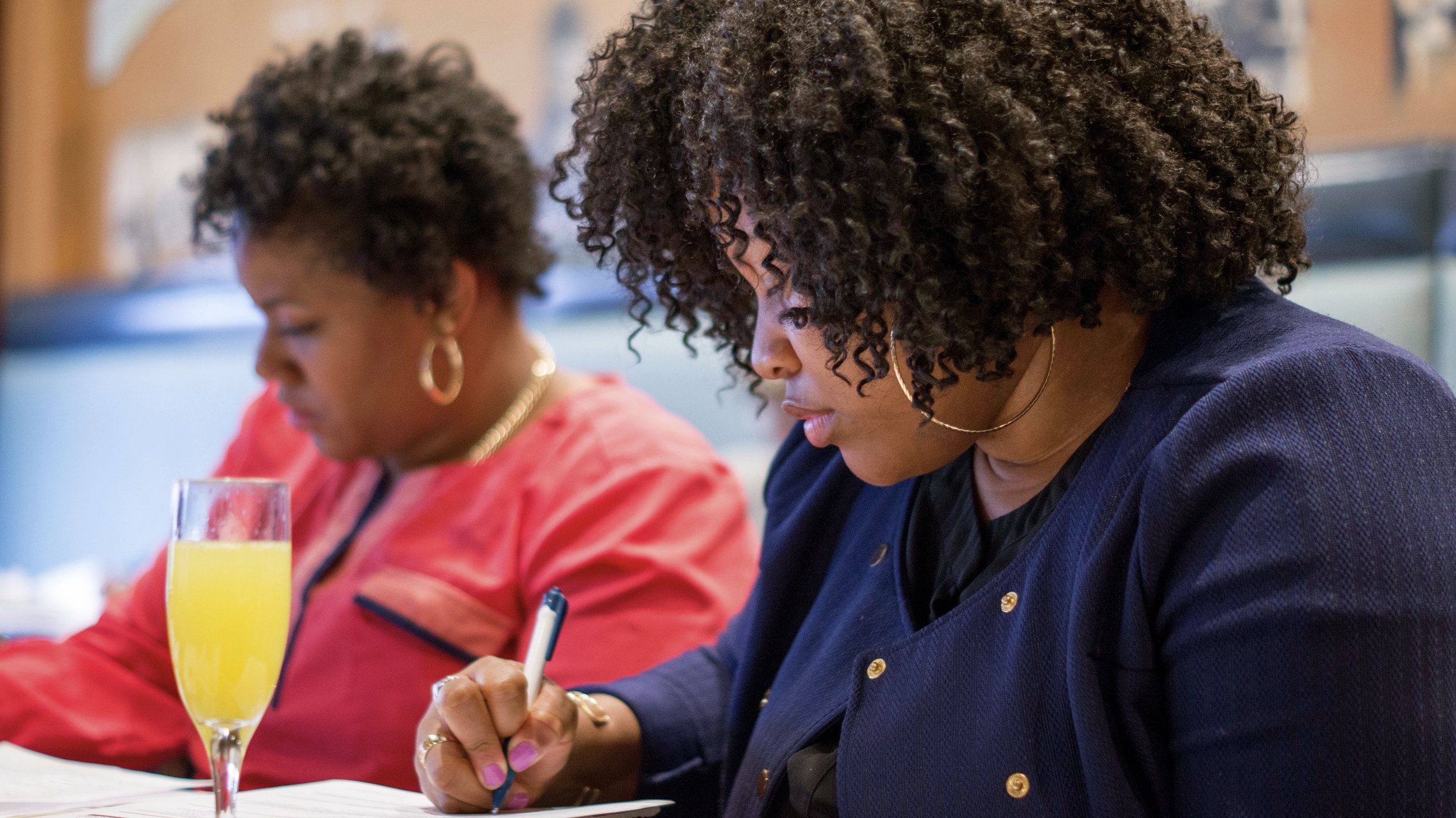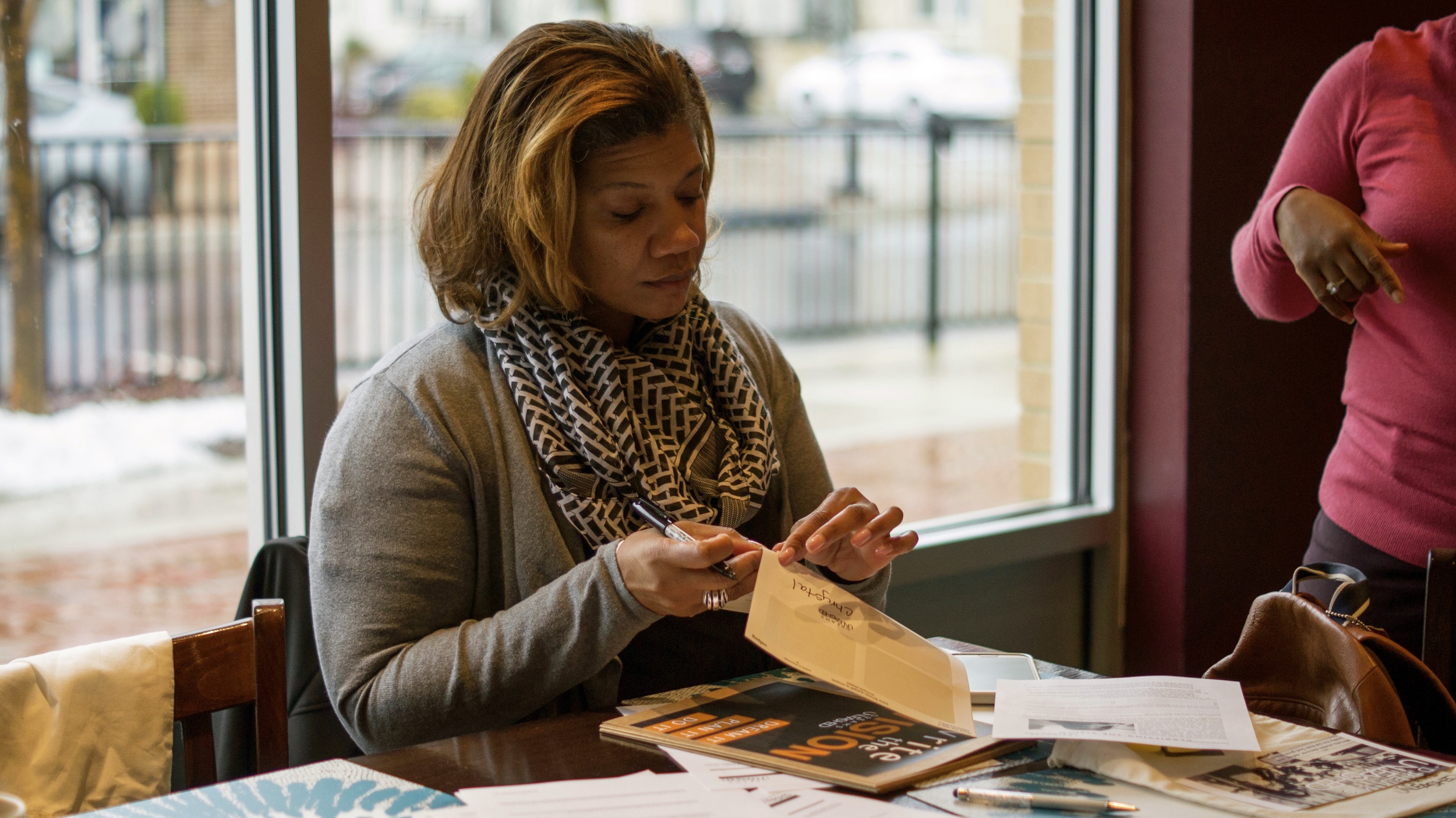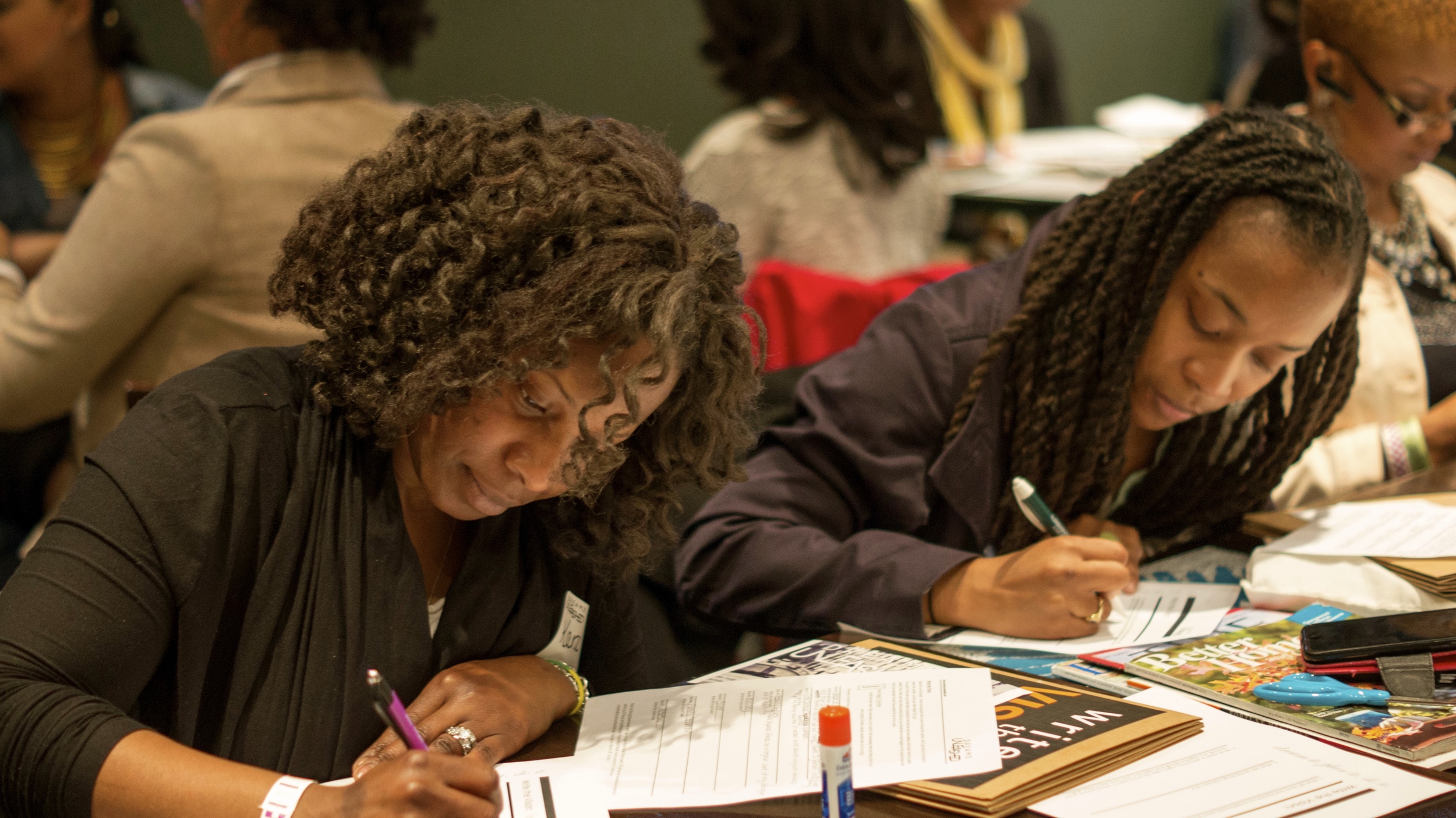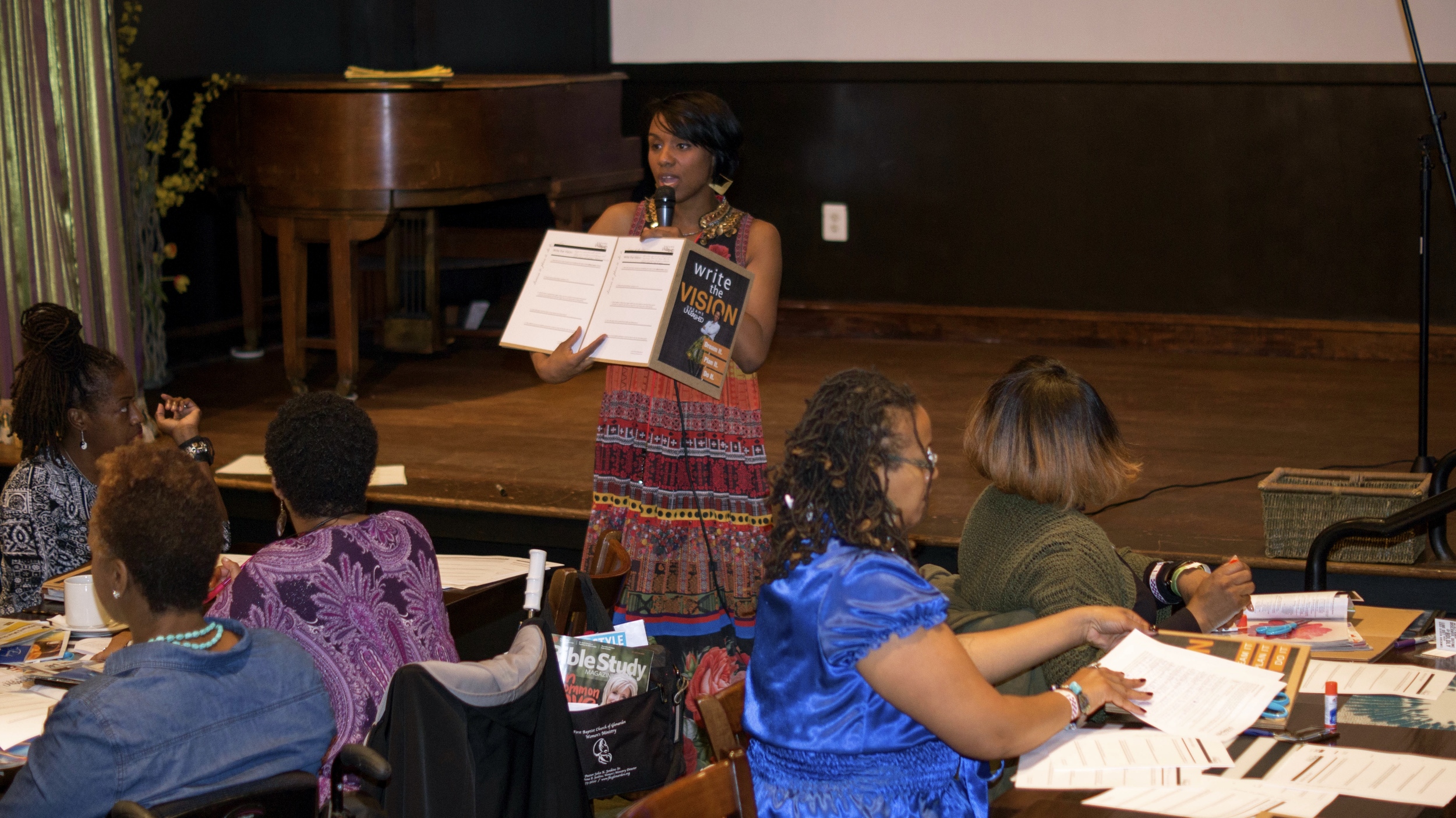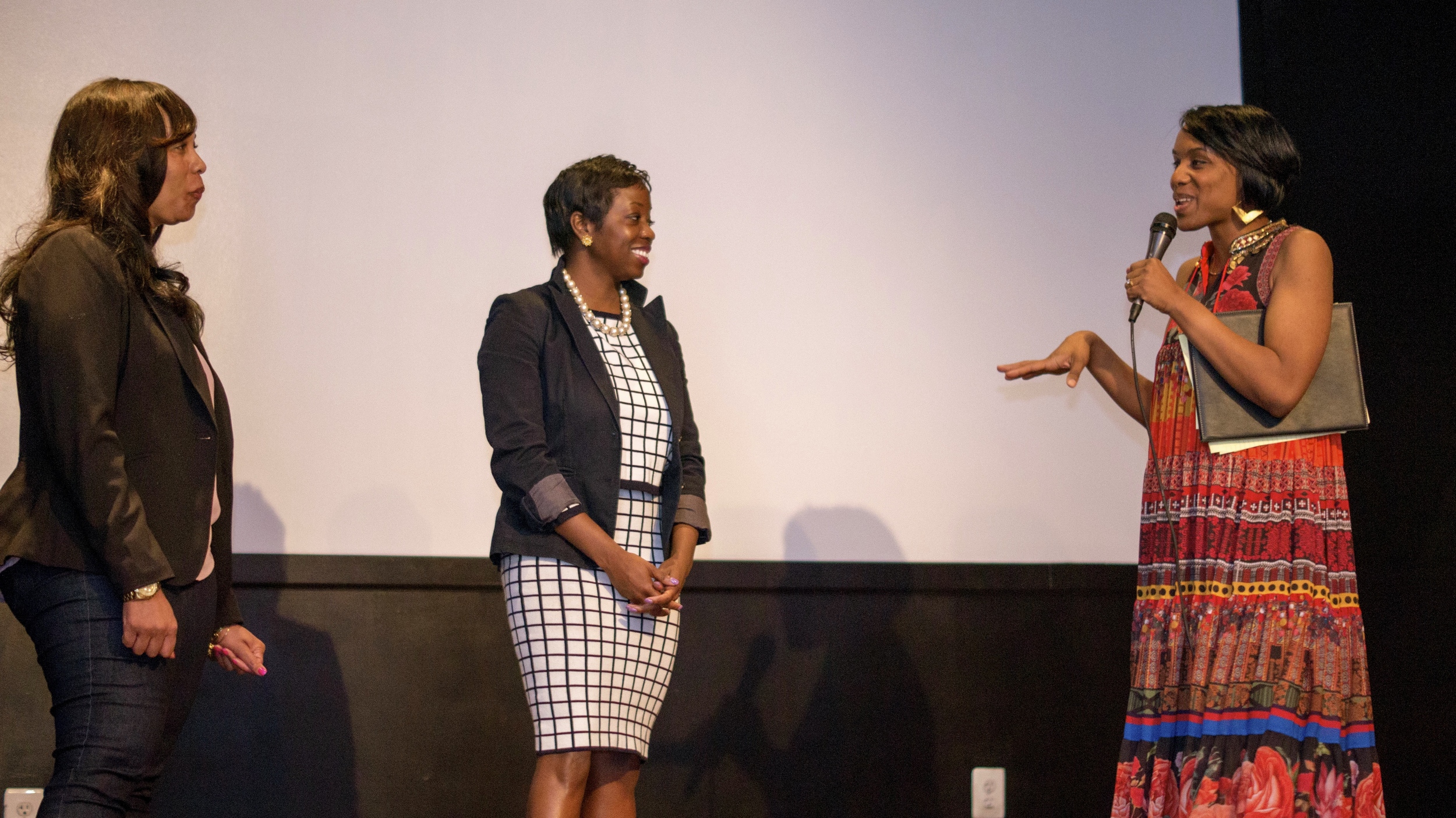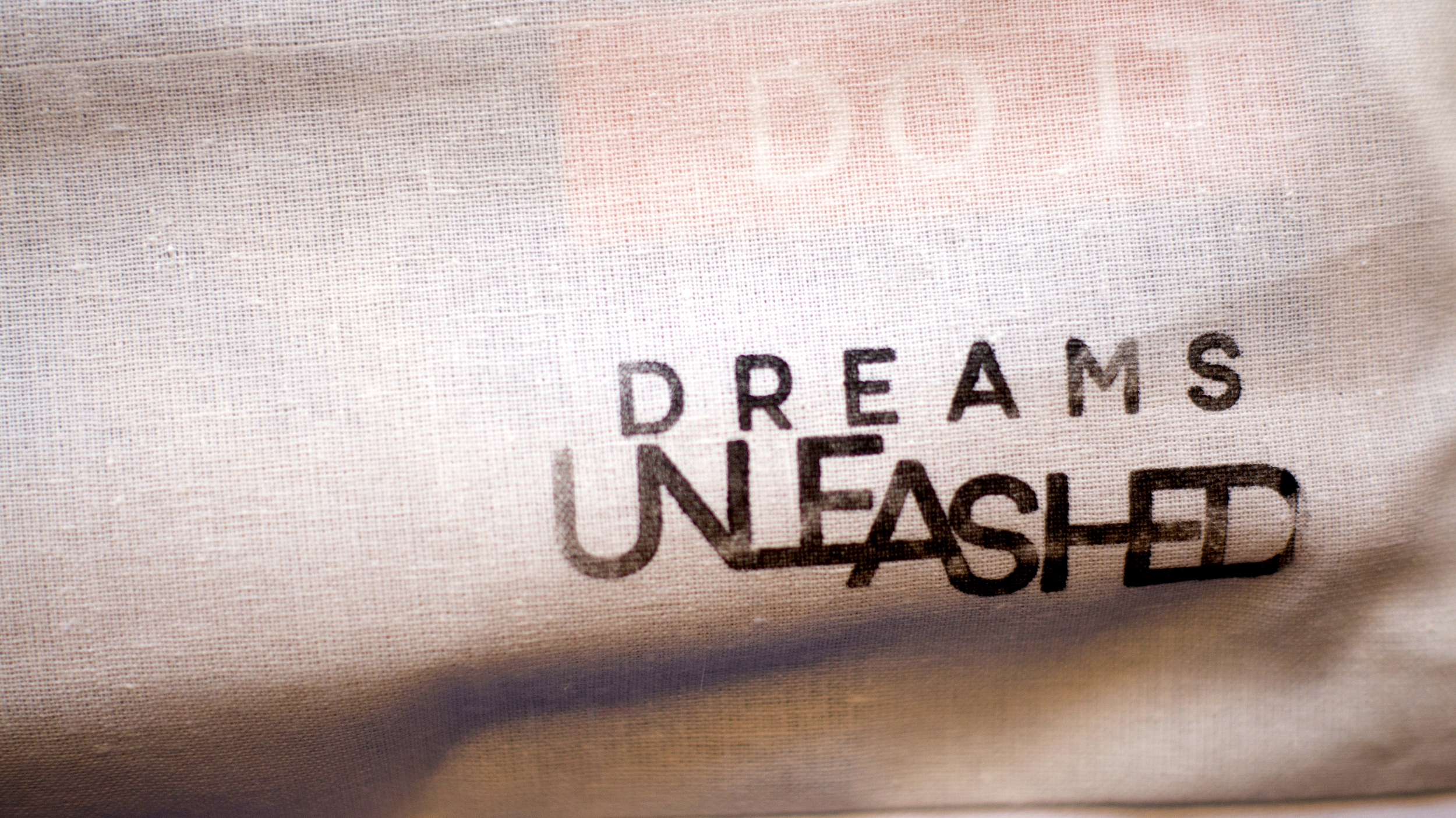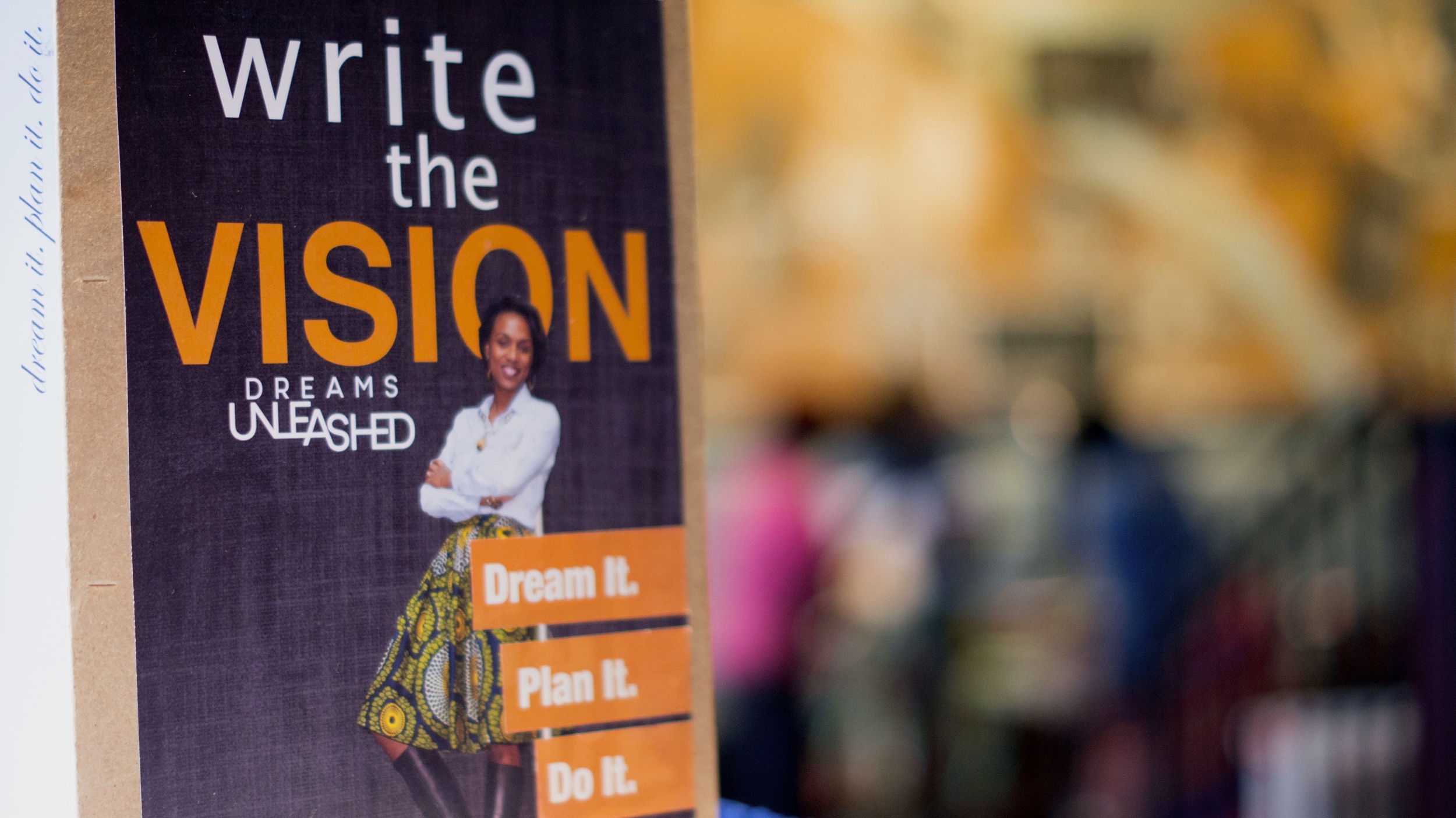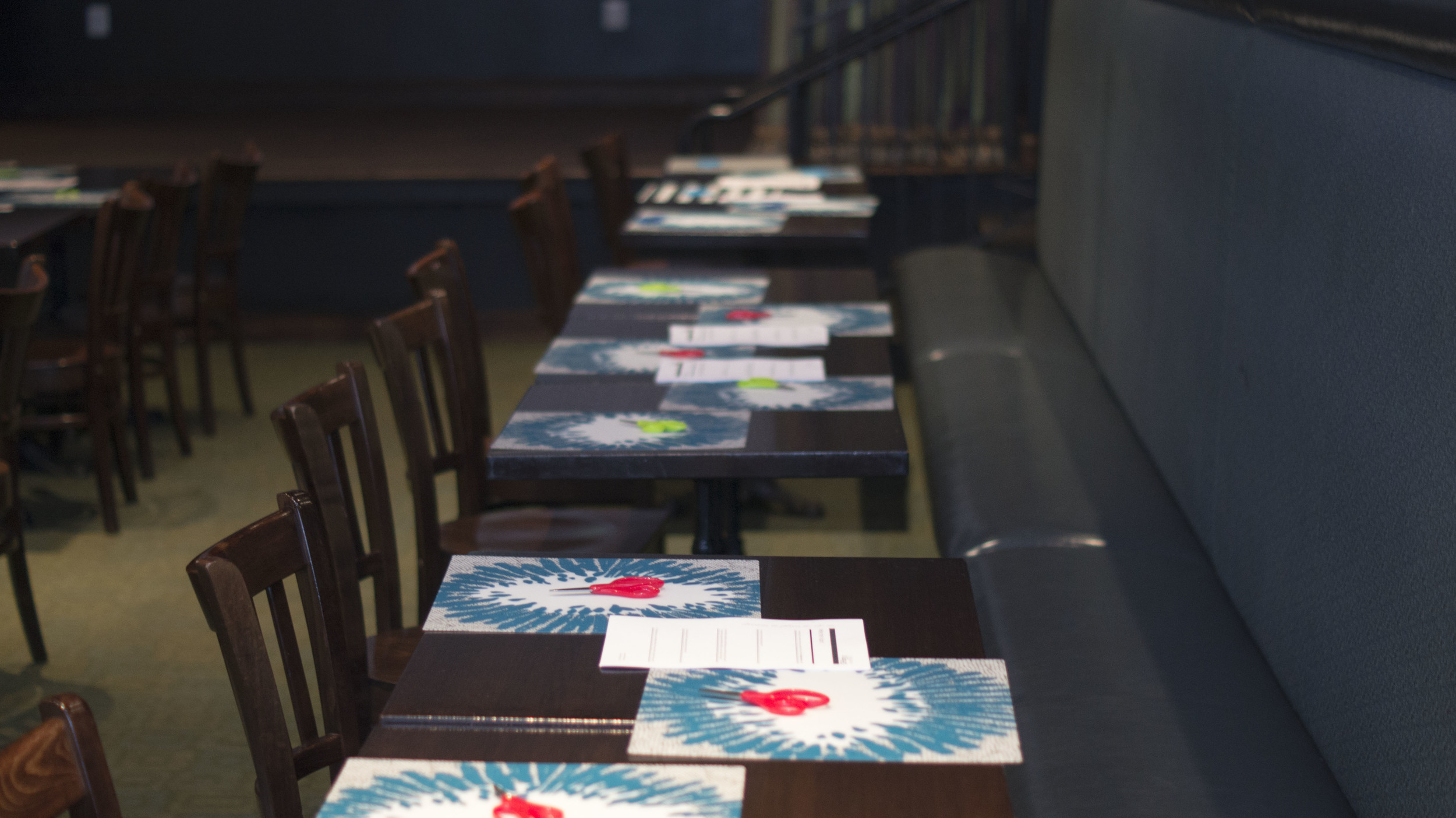 Vision Books 2.0 Are On Their Way!
Be the first to participate in our newly upgraded Vision Book Sessions! As a participant in The Singles Experience this session will be comped to you. Join Michelle McKinney on Saturday, August 5th from 12:30pm - 3:00pm at another beautiful site in Northwest DC as she facilitates this intimate workshop to building and clarifying your vision for the year. Typically, when you go to a "Vision Board Party", you're given a flat one-dimensional poster board that is nothing like your life as a woman. Your life is complex and you serve different roles and each has its own vision. And then what happens to that big piece of board? It doesn't fit your home decor and it's typically a bit large so behind the couch or in the closet it goes after the first month or so. Our books not only come with an actionable strategy to achieve your dreams but because they are multi-paneled, they allow you to tailor your vision to your multiple roles. Their portability also make them perfect for you to fit right into your work bag or displayed on your dresser, mantle or wall. Your vision needs to be in front of you or as they say, out of sight, out of mind. And whose life purpose has time for that? Definitely not yours.
If you're ready to bring clarity and focus to making your dreams a reality, you'll need to reserve your complimentary space by June 17th. I'll ask that you place a $20 deposit to reserve your space which will be refunded to you in cash on the day of the event. If for some reason your plans change and you are unable to attend, you'll need to notify me by June 17th. I'll gladly refund your deposit back to you. Thereafter, you'll forfeit your deposit and space at the event. This complimentary session for you cannot be transferred to another attendee.
Be prepared for a small amount of pre-work prior to this fun and thought-provoking session. I'll have your Vision Book kit and supplies ready to go, including a batch of magazines from which you can pull your images. Bring your favorite snacks for an extra little pick-me-up.
Click the "Pay Deposit" link below to reserve your space. Upon completing the form, choose the checkout bar at the bottom of screen. System will take you to PayPal.